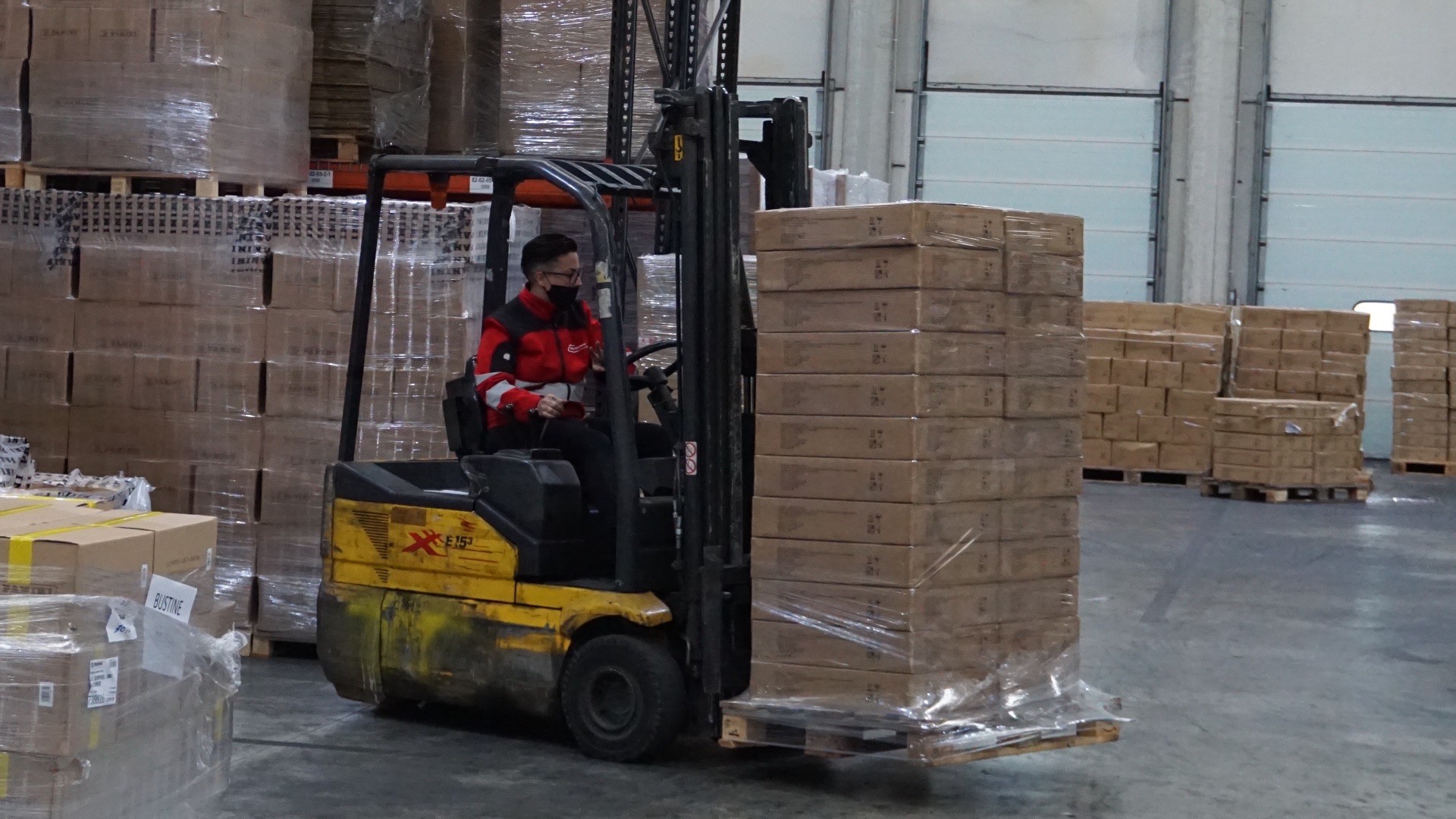 You need a logistics company but you don't know which one to turn to? We got the answer. At Mascotrans Logístics customized solutions for your logistics and transportation needs.
Located in Girona, our company emerged in 1992. This year was a turning point during which the company Don Arturo Mas Pólit dedicated since 1960 to transport and shipment between Girona and Barcelona  has been transformed in what it is now Mascotrans Logístics.
As a result of this long career path we can take pride in having more than 50 years of experience in the logistics and transport sector.
Currently we have a valuable team, a total of 15 professionals who guarantee fast, effective and unbeatable services. In addition we have modern facilities that contain 7,500 m² of storage space, 10,000 shelf locations and a fleet of vehicles both our own and subcontracted.
Our ships are equipped with the latest technology, such as radiofrequency, which make easier the management of goods from our own WMS for warehouse management. As if that were not enough, in all of them there are loading and unloading docks, offices and other spaces easily adaptable to our customers' convenience.
All this allows us to underline that there is no more secure, complete and practical logistics service than ours!
Your logistics and transport needs cover the entire supply chain, from reception of your products to distribution, control, storage, handling and collection. Your stock will always be in control with us! And your orders or returns always prepared and managed!
Check it out for yourself. When you try once with us, you will forever remain with us!
Your goods are in expert hands
Read more
Read less